Mazda's G-Vectoring Control Wins AJAC's 2017 Best New Innovation Technology Award
February 06 2017, Marie-Andrée Boisvert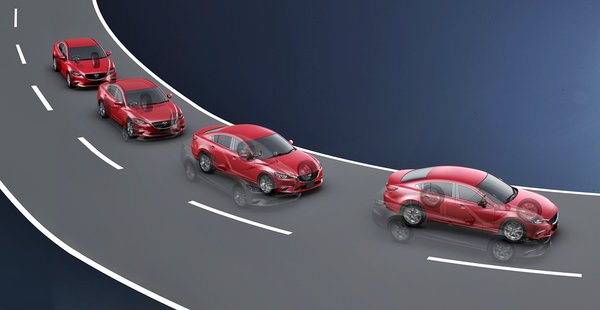 Mazda's G-vectoring control wins AJAC's 2017 Best New Innovation Technology Award
At a press conference held at the recent Montreal International Auto Show, the Automobile Journalists Association of Canada (AJAC) awarded Mazda the Best New Innovation Technology Award for its G-vectoring control (GVC). Also, the Mazda SKYACTIV-G 2.5T engine with Dynamic Pressure Turbo was also selected as a finalist for the award.
Recently introduced on the 2017 Mazda 3 and Mazda 6 models, the new generation of motion control technology is called SKYACTIV-VEHICLE DYNAMICS. These technologies have been developed to improve the driving experience by providing integrated control of the vehicle's engine, transmission, body and chassis.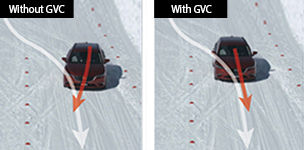 But what is the GVC system?
In a nutshell, GVC is a technology that uses the powertrain to improve chassis performance. The GVC adjusts engine torque in response to steering action by providing unified control over longitudinal and latitudinal acceleration forces; by thus optimizing the vertical load on each wheel for smoother and more efficient movement on the vehicle.
Optimization allows increased grip of each tire so that the car moves more precisely according to the driver's controls.
This technology also reduces the need for sustained steering corrections by the driver, but also carries out numerous corrections of which go unnoticed by the driver.
For greater safety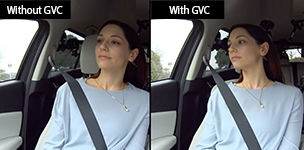 On slippery surfaces, the GVC system significantly improves steering and stability, giving the driver more confidence when travelling. Even when driving in a straight line, the car follows the path provided by the driver with far fewer manual corrections.
Also, the GVC system makes changes in accelerating forces to reduce head sway and body roll for the occupants. Driving is therefore more comfortable and enjoyable for the driver and their passengers.
Mazda engineers: true winners
It's said that Mazda engineers have an obsession for the perfection of driving dynamics in the vehicles they build. They have invested a lot of time and effort in the development and design of this technology. A series of simple yet very powerful ideas for Mazda.
By distinguishing itself from the competition with innovative ideas for the pleasure and comfort of driving, Mazda is a winner with the entire line!
As previously mentioned, G-vectoring control is included as standard equipment on the 2017 Mazda3 and the 2017 Mazda6. Of course, the system will be integrated into the full Mazda line as updates are made to the new models.